Bagel Bistro
1810 Victory Blvd, Staten Island, NY 10314
Order now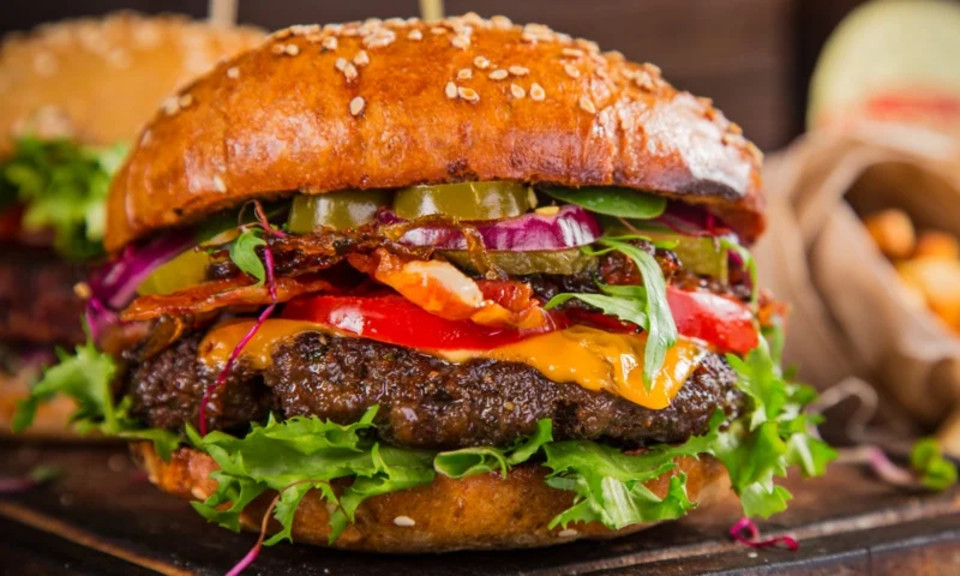 Carrie
I was a little cautious after reading the reviews, but if you look at the ones with verified orders, they are positive. I suspect the negative reviews are bogus. At any rate, my order was great. The food is fabulous, and delivery was ahead of schedule. I'll definitely order from here again.
Jaime
Food was really good ! We got a few different breakfast meals ... 3 eggs over easy hash browns bacon sausage ham ... Toast all very good !!! Iced coffees were also good ... They came black so is suggest an option for sugar and cream ... Oh and was FAST !!! GOT HWRE IN 25 MINS!!!!
judith
You guys make the best fries. Up the amount of fries please or have an option for larger size with price if course. Excellent service an products. Thank you and keep up the excellence!!
Jason
I've been ordering a selection of items and i have yet to find anything done even slightly off. Plus they have the best coleslaw ive had in a very very long time
Robin
Food was great and delivery was within the time they gave me. First time ordering and I'll definitely order again. Friendly delivery driver too.
GERALDINE
The food came hot and was delicious
The breakfast platter was enormous .
Special order to a nursing home went without problem, and I was very appreciative of such.
I highly recommend and plan on many future orders!
Erica
I love this place but sometimes It takes to long for delivery. But by the time it comes it is so worth it. Just be ready to wait. Other than that A+ on food. And the delivery is great. I know it not there fault.
ricardo
I dont understand why people gives this hidden gem less than 5 stars food is really good and bagels are the bomb, you just have to make sure that write
Jacqueline
Luckily I had a good experience. Food arrived fast and hot. Nothing missing from order. Pleasant delivery person. Thank you.
Corina
This is my second time order from bagel bistro and they are always nice and on time ! The food is ways great !
About us
Breakfast, Deli, Lunch Specials, Sandwiches, Wraps
Today

Delivery: 6:00 AM - 3:00 PM

Takeout: 6:00 AM - 3:00 PM

Delivery

Tuesday:

6:00 AM - 3:00 PM

Wednesday:

6:00 AM - 3:00 PM

Thursday:

6:00 AM - 3:00 PM

Saturday:

6:00 AM - 3:00 PM

Takeout

Tuesday:

6:00 AM - 3:00 PM

Wednesday:

6:00 AM - 3:00 PM

Thursday:

6:00 AM - 3:00 PM

Saturday:

6:00 AM - 3:00 PM
Whether you're looking for a delicious breakfast, lunch, dinner, or just a snack, we invite you to come over to Bagel Bistro Diner & Grill at Castleton Corners in Staten Island. We offer a mouth watering menu featuring Omelettes, French Toast, Pancakes, Waffles, Wraps, Paninis, Sandwiches, Pasta, Geek Specialties, Burgers, Appetizers, Soups, Salads, Cakes, Pastries, and More! We Have A full line of Baked Goods, and we carry Boar's Head cold cuts!